5 burning questions with new IETF Chair and Cisco Fellow Alissa Cooper
Cisco Fellow and new IETF Chair Alissa Cooper talks Internet challenges.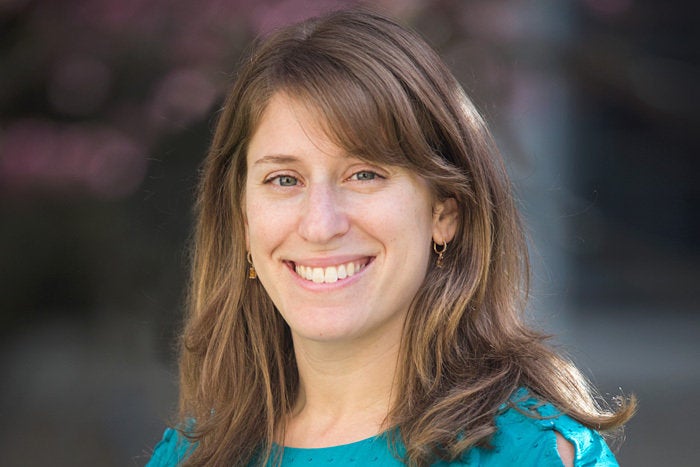 Credit: Cisco/IETF
When the Internet Engineering Task Force meets this week in Chicago it will have a new chair – Cisco Fellow Alissa Cooper. Cooper will be the first woman to hold the position as the standards-setting body continues its work to improve all things internet technology-related.
The Stanford and Oxford graduate comes to the job having worked with Cisco since 2014 in its collaboration business and the IETF since 2008.
Jonathan Rosenberg, Cisco Fellow and Vice President, CTO for Cisco's Collaboration Business [who has authored many of the internet standards that define modern telecoms, including the Session Initiation Protocol (SIP)], and Cooper's boss wrote that "Alissa has a long history of contributions to the IETF, serving most recently as the area director for the set of working groups that produce real-time communications protocols like SIP. Alissa, who was recently appointed to Cisco's top technical rank of Cisco Fellow, takes the IETF reins in an exciting time. Areas like IoT, SDN, and NFV are requiring significant attention and making big impacts on the industry."
She talked with Michael Cooney, Network World Online News Editor about the challenge of becoming the new IETF chair and the technologies such as security, network performance and IoT she thinks will garner a lot of standards work in the future.
How does it feel to be the leader of one of the world's biggest and techiest organizations?
I am excited -- because it is such a great time to be working in the networking industry in general. The internet is part of every aspect of life these days and its impact growing beyond what anyone could have predicted. The IETF is a very special place because of the standards work it has done in the past and how that work is affecting the growth and will impact the internet in the future.
What do you think will be your challenges/goals in leading the IETF?
In the IETF we like to work on building blocks. So, there isn't one RFC that defines IPv6 or the DNS, there are many RFCs written to specify each internet technology. That's part of the reason why there are so many [around 8,000]. We also operate by consensus, so the important part from the chair's perspective is to be able to represent to the rest of the world what the IETF consensus is on a topic, whether it be the design of IPv6 or the security of the DNS protocol or whatever the topic may be. These consensus positions are reflected in IETF RFCs.
With your Cisco job, which I understand is partially focused on privacy and policy issues, how do you feel about the current potential rollback of regulations that protect internet privacy that seems to be occurring? (Just last week the Senate voted to roll back Federal Communications Commission rules requiring broadband providers to receive opt-in customer permission to share sensitive personal information, including web-browsing history, geolocation and financial details with third parties.)