5 steps to ending generational stereotypes
Stereotypes of any kind are harmful to an organisation, and that includes generational stereotypes. Here's how to get rid of them.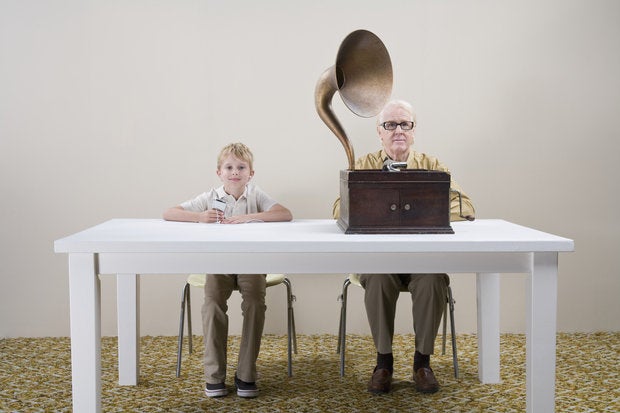 Stereotypes of any kind are harmful to your organization. And generational stereotypes -- millennials are lazy, entitled and needy; baby boomers are cranky Luddites who hate change; generation X … well, hates everything and everyone -- are no different. Perpetuating these stereotypes negatively impacts diversity and inclusion as well as engagement, productivity and morale, and it makes teamwork and collaboration difficult, if not impossible.
Some of the most pervasive stereotypes surround millennials; those who are roughly 20 to 35 years old, says William A. Schiemann, CEO of Metrus Institute. Schiemann says he's continually faced with clients' confusion and misunderstanding about generational differences, and the stereotypes that arise from this confusion.
"What's amazing is how often organizational leaders that I regularly interview at the Metrus Institute try to label these younger employees as needy, coddled, technology snobs, unprepared for organizational life or scores of other attributes. But digging deeper, I'll ask if there are differences between their 20-to-25-year-olds and their 30-to-35-year-old millennials. 'Oh, yes! The older millennials have clearer goals, understand corporate organizations better, they're more educated' and on and on. Dial this back for a moment -- Of course! They're more mature and experienced by about ten years!" Schiemann says.
He then asks clients to describe differences between individuals in the 25 to 30-year-old range, and that's when the lightbulb moment happens, he says.
"I begin to hear about introverts and extroverts, high and low performers, high and low creativity, strong and weak service mindsets, good and poor communicators. You get the point! The stereotyping insanity has led to classifying men and women, racial groups and now generations inappropriately. Even among a narrow slice of millennials, there are huge individual differences; our own research shows larger differences within the same generation than between generations," he says.
The key to breaking down these stereotypes and facilitating better relationships is fairly simple: focus on individuals and amplify their strengths while helping them to work on areas of weakness, Schiemann says.
"Jennifer Deal at Center for Creative Leadership has found similar values across age groups -- integrity, family, spirituality, love, meaning -- as well as a desire to learn new things, balance work and non-work, and be part of a successful team. But within any generational group, we find lots of differences in personalities, current work and family needs, type of skills sought, work style and life goals. Simply put, we must look more appreciatively at individual differences. Failing to do so is tied to low engagement and alignment with the organization, which is a proven formula for lower performance, retention and productivity," he says.