How to build a highly effective AI team
Four organisations share real-world insights into staffing a successful AI effort from the ground up.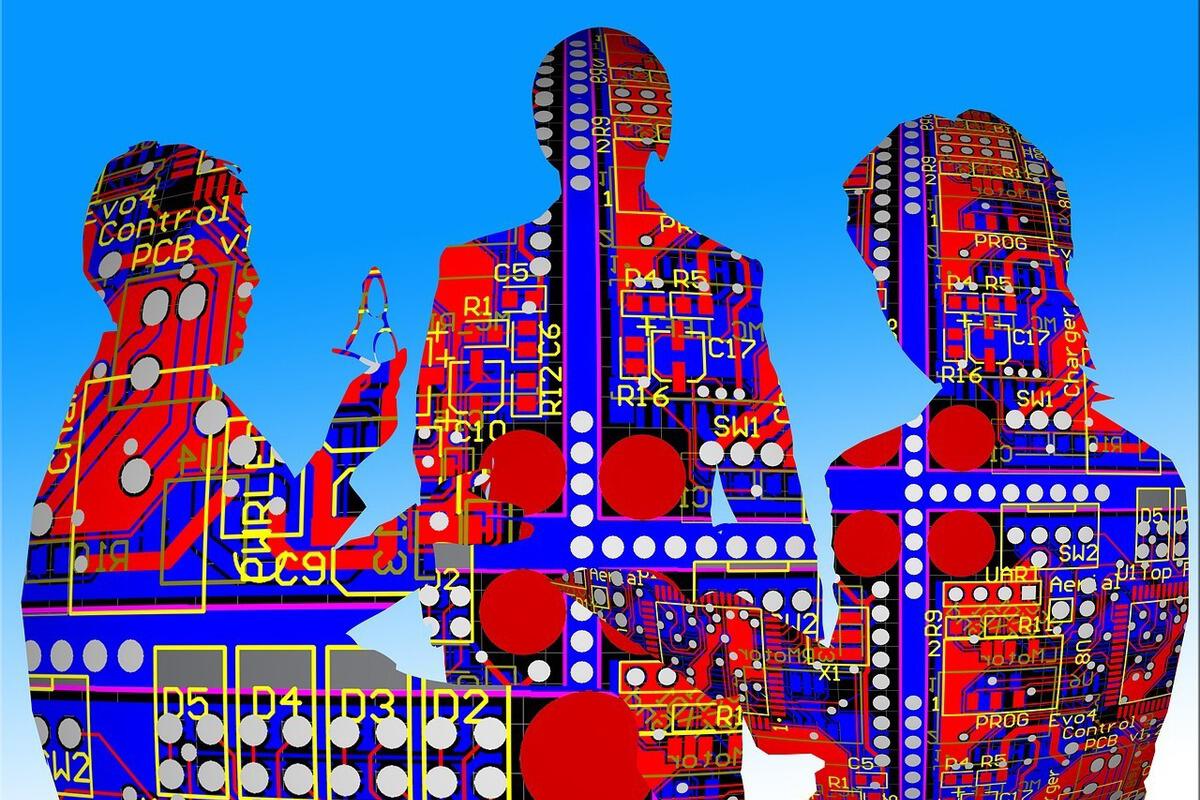 Once a niche research specialty, AI is fast becoming a vital aspect of the IT strategy at many businesses. The maturity of data science and machine learning tools, as well as the rise of readily accessible machine learning platforms in the cloud, are fueling this trend, enabling businesses to explore new ways to extract high business value from existing and accumulating data.
But to make the most of AI in the enterprise, you have to have a strong team of AI practitioners in place. Here, we take a look at how four organizations are taking on the challenge of putting together a top-flight AI team to tackle new projects.
What successful AI looks like
When first building an AI department, it's important to know that successful AI requires multiple roles with differing skillsets.
"At first, we attempted to recruit for a single role – a data scientist – who had the all of the capabilities we needed. That approach did not work out," says Chris Brazdziunas, vice president of products at LogRhythm, a security intelligence company. "In our experience, we found that an AI group needs at least three distinct roles: a data engineer to organize the data, a data scientist to investigate the data and a software engineer to implement applications."
Over the past 12 months, LogRhythm has hired five people into its AI group and plans to grow the group to 10 people over the next year.
For professional services firm EY, AI roles break down along three lines.
"In our approach to AI, we currently see three parts: generating information, interpreting information and making judgment about that information," says Martin Fiore, EY Americas tax talent leader. Thus far, for EY, "the generating information capability is currently the strongest," Fiore adds.
Thomson Reuters' AI efforts have evolved to the point where the interpretation piece is in production. Developed in cooperation with Reuters journalists, Reuters News Tracer was built using AI.
"This application consumes information from Twitter and filters out news from the noise. It can distinguish between a rumor and a fact with approximately 70 percent accuracy," explains Khalid Al-Kofahi, head of the cognitive computing center at Thomson Reuters.
Here, Thomson Reuters has already translated AI skills into a product in support of its business.
Recruiting and retaining AI talent
AI professionals are in high demand. To assemble -- and maintain -- an AI team, retention and recruitment are key. But that doesn't necessarily mean having to look outside the organization.
Developing AI talent internally is part of EY's approach.
"In EY's tax group, we provide extensive training on technical tax matters. However, we are also starting to add training on automation and AI. While recruiting a graduate with degrees in tax and AI is excellent, there is a significant talent shortage. That is one of the reasons we put resources in upskilling our people," says Fiore. In the past year, EY has hired over 20 professionals focused on automation and AI.