4G mobile connections in Hong Kong to reach 71 percent by 2020
Currently, smartphone users in Hong Kong are still largely on slower 3G networks.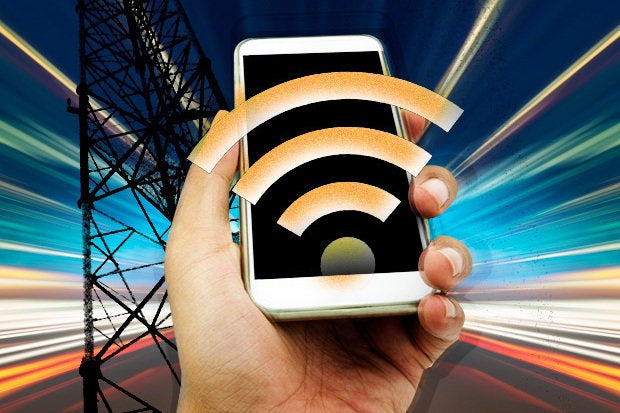 Nearly seven in 10 of Hong Kong residents are smartphone users, eMarketer said in a report on 4 January 2017.
Among these smartphone users, Android is the preferred operating system across genders and age groups, according to data from geolocation platform Near.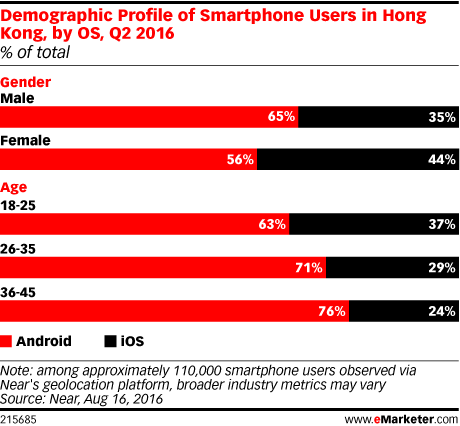 Near
In the second quarter of 2016, Near conducted a study of smartphone users in Hong Kong and found that Apple made its strongest hold among people aged 18 to 25, 37 percent of whom used iPhones. Only 24 percent of 36- to 45-year-olds are on Apple devices.
Google's Consumer Barometer reflected a high level of mobile internet usage in Hong Kong. It found that 48 percent of internet users used smartphones more often than computer or tablets to access the internet.
The Office of the Communications Authority (OFCA) Hong Kong found that mobile users in the city-state are still largely on slower 3G networks. GSMA predicted that the percentage of 4G mobile connections will rise to 71 percent by 2020, giving 4G in Hong Kong a similar penetration rate to China's 73 percent that year.
Telecoms are hopeful for a launch of 5G networks serving Hong Kong by 2020. Media outlets reported in November that mainland telecom China Mobile had already tested 4.5G technology. Also, Hong Kong-based mobile carrier SmarTone had partnered with Ericsson to invest in and test 5G connections.