Apple in the enterprise? It's already there
Apple for years pushed, without much success, to get its hardware and software into the office.
For decades, Apple tried to push into the enterprise market through the data center back door. In the 1990s, it rolled out its Apple Network Server, which quickly failed. In the early 2000s, it introduced its Xserve line – a data center server that lasted in various iterations through 2011, but never gained traction.
More recently, it has pinned its hopes on partnerships with leading software and service providers, hoping to capture more of the seemingly elusive, but lucrative, enterprise market.
In truth, Apple has already won.
To be certain, Microsoft still dominates the workplace desktop and laptop space. But Apple – which tomorrow will unveil new iPhones – recognizes who it is and who it isn't. As Sun Tzu wrote in the Art of War, "If you know the enemy and know yourself, you need not fear the result of a hundred battles."
"Consumer technologies are becoming the leading platforms in the enterprise market, bringing additional capabilities to enterprise apps and Apple is riding that wave to get adoption in the enterprise," said Van Baker a research vice president at Gartner. "Every enterprise worker is also a consumer."
It was Apple's iPhone, introduced in 2007, and the iPad, which arrived in 2010, that gave it that long-sought foothold in the enterprise. And while it may not dominate the back office, it certainly has ownership of the front office. That presence became the lynchpin Apple needed to swing top-tier enterprise vendors to join it in a new kind of partnership, one in which Apple employees take up residence in the offices of IBM, Deloitte, Accenture, SAP and Cisco.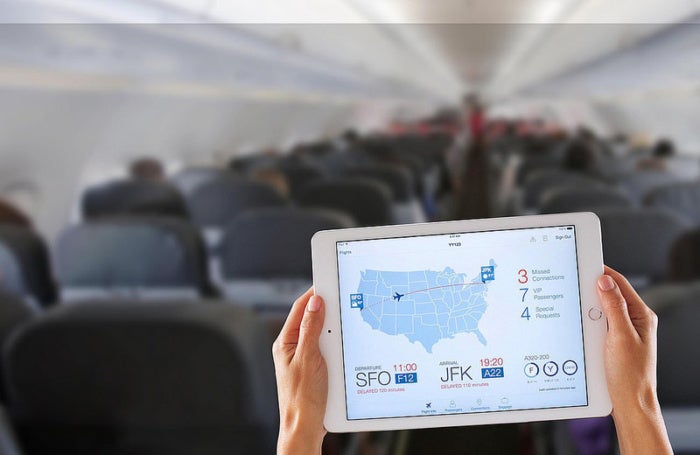 IBM
Apple and IBM are working together on building mobile apps for the enterprise.
Riding the consumerization of IT wave
In the past year, 82% of the work done on mobile devices in the enterprise was performed on iOS; the remaining 18% of mobile activities were done on Android devices, according to new research from file synchronization software vendor Egnyte.
While Windows continues to dominate the desktop with 75% of enterprise transactions, Apple's desktop macOS still takes a healthy 25%, according to Egnyte. The company analyzed 25 petabytes of customer data and four billion transactions for its study.
While three of every four activities are done on a Windows desktop app, a little more than three in four activities are done using an iOS app, according to Engyte CSO Isabelle Guis. "If you deploy a solution that is robust on Windows but heavily lacking on the iOS side, your business will significantly struggle," she said in a blog post.