Google Drive is being replaced by Backup and Sync: What to expect
For consumers, the switch should be straightforward. G Suite customers have a confusing decision to make, however.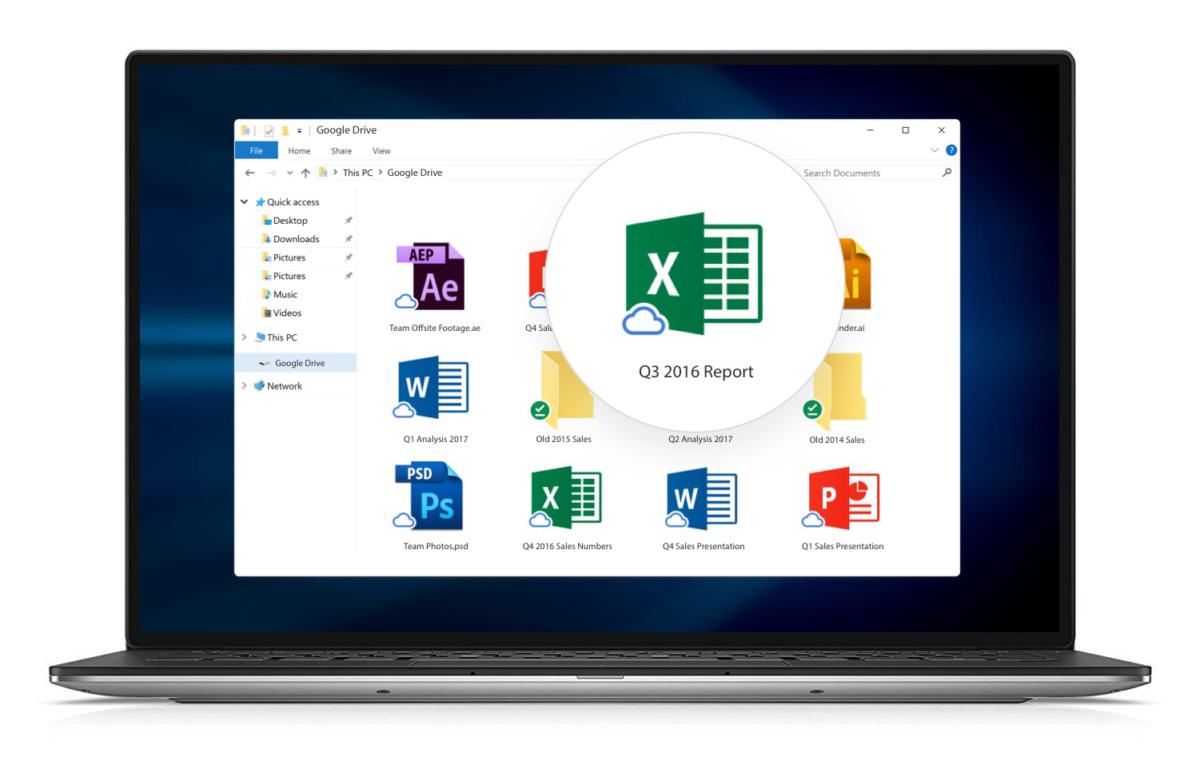 Credit: Google
Google Drive for both the PC and Mac will begin to die on December 11, Google said this week. Depending on whether you're a business user or a strict consumer, it will be reborn as one of two new apps: Backup and Sync, for consumers, or Drive File Stream, for businesses. Here's what to expect during the transition.
When Google Drive is going away, and how
Note that Google doesn't appear to be making any changes to the Drive service itself, just the apps. Google currently offers 15GB of online storage with Drive, and those files are accessible with any device with a Drive app installed. Those devices include Android devices, iPhones, and iPads—whose Drive mobile apps are apparently being left untouched.
Google said it will stop supporting the Drive app for Macs and PCs on December 11, and the Drive app will simply stop working on March 12, 2018. At that point, consumers will have to use Backup and Sync. Business customers subscribed to Google's G Suite apps will be shifted over to Drive File Stream, a preview app that is now being pushed mainstream.
Backup and Sync vs. Drive File Stream
The major difference between Backup and Sync and Drive File Stream is the latter's ability to stream files from the cloud—the popular "placeholder" capability that can display copies of all of your cloud-based files, without actually storing them on your PC. (Placeholders will be a feature of Windows 10's Fall Creators Update as OneDrive Files on Demand.)
Backup and Sync syncs files more traditionally, placing local copies on your desktop, and then backing them up in the cloud. If you want to back up your photos and videos, you'll use Backup and Sync. Ditto with a generic USB drive that you want to add to the cloud.
Where it gets a bit confusing is if you're working on a PC with G Suite access, because then you can use both services. Then it's important to understand the differences between Backup and Sync and Drive File Stream (Google also published an explainer):
Backup and Sync:
Access files in My Drive
Sync selected folders in My Drive
Use native Windows applications (such as Microsoft Word and Adobe Photoshop)
Sync local folders, such as Documents or Desktop
Drive File Stream can do almost everything Backup and Sync can do, except sync local folders. In addition, it can:
Access files in Team Drives
Stream files on demand (the "placeholder" feature)
Sync individual files in My Drive